I don't know the origins of this bread, but it's traveling around Twitter as Navajo Bread, and is supposed to be delightfully cheap, easy, and tasty.
A winning combination.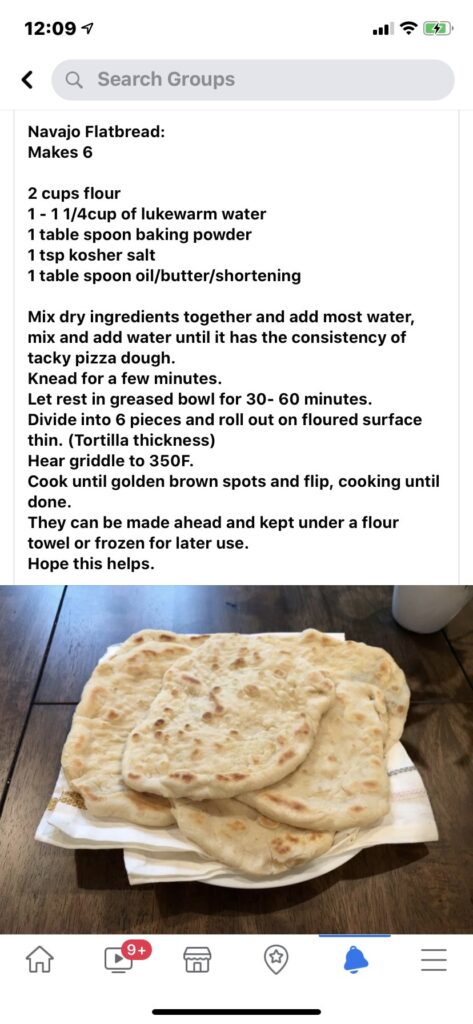 I'm trying this recipe on 22 March 2020, with mostly self-rising flour, but about 1/6 whole wheat flour, and perhaps too much water. It was more like biscuit dough until I added enough flour that I could knead it without sticking.
In related news, Fitbit counts kneading bread as steps.
In related, related news, I don't currently own this:
So we'll be estimating the temperature I'm cooking at.
I've done some research on smoke points of fats in my effort to decide on EVOO vs. butter, and have settled on EVOO.
Also, apparently the gas stove knob should be set just about half-way, as a starting point.
The more you know!
UPDATE – A FEW DAYS LATER
Ok, so I did my best to fry up some of this bread, and burnt some, undercooked some, and burnt enough oil to cloud up the kitchen.
A general fail.
But we keep trying! I ordered the laser thermometer gun, which might not arrive for months, but will theoretically help me make the cooking more consistent.
More to come!